CPO / Executive Director / Part of Executive Team
Larry has been the Executive Director for two other Boys & Girls Clubs in New England and has an extensive history with non-profits in Vermont. He is the president of the Vermont Boys & Girls Club Alliance that serves over 14,000 youth across the state with six organizations and 21 sites. He also sits on the Rutland Rotary South Board of Directors as well as the Rutland Region Workforce Investment Board. He is well known in Vermont tennis circles having been a state and regionally ranked player as well as a college coach. Larry holds a BA in Individual and Family Studies from Penn State University. He Lives in Pittsford, VT.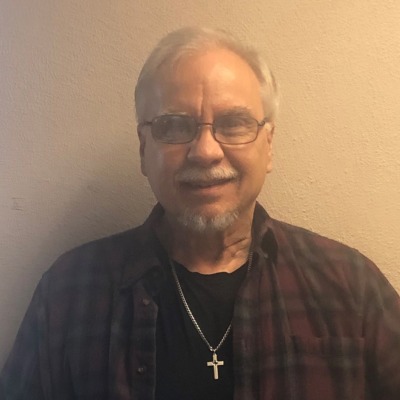 Director of Operations / Part of Executive Team
Bob joined us in April 2015 as our Director of Operations; he is responsible for Finance, Administration and Human Resources. He has lived in Vermont for almost 20 years and hails from Long Island. He comes to us with an extensive background in a number of management and supervisory positions including; President & COO of the Rutland Fire Clay Company, Vice President Industrial Sales of the Schaefer Brush Mfg. Co. of Waukesha, WI, Vice President Operations, Communication Associates Inc. of Huntington, NY, Director of Operations, Climatronics Corp, Bohemia, NY and as a Management and Systems Consultant for Gull Resource Management Systems, Smithtown, NY. He has also held a number of leadership positions in various churches and non-profit organizations both here and on Long Island and is currently an Elder at the Brick Church in Clarendon, VT. He is an active outdoorsman and enjoys, biking, hiking, skiing and golf. He is a former US Paratrooper and a Vietnam Combat Veteran.
Unit Director at Merchants Row Club Director / Part of Executive Team
Courtney Santor is the Unit Director for Our Merchants Row Club. S
he holds an associate's 
degree in human service's management, and a bachelor's degree in human services with a concentration in family and children services.
She loves working with children and enjoys outdoor activities in the summer, especially hiking, swimming, field games, etc. Courtney is a
hard worker and is extremely dedicated to making the Boys and Girls Club of Rutland County a safe and positive place for the children in our
community. Courtney believes her purpose in life is to promote and support positive change, and to help Children / Families find hope. She
says, "Children are our future, So we must encourage and motivate them to be the best version of themselves."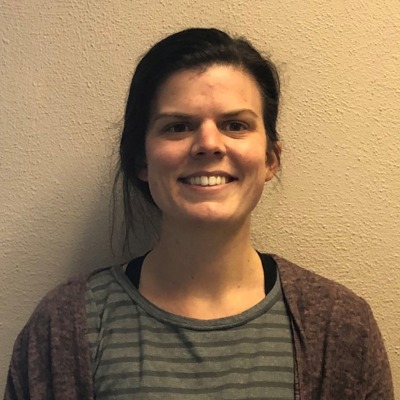 Merchants Row Program Coordinator / Merchants Row Kitchen Coordinator
I am originally from a small town in Central, VT. I am a recent graduate from Castleton University with
a bachelor's degree in Sociology and Criminal Justice. My love for the Boys & Girls Club originated in Sante Fe, NM while studying abroad.
In return it has given me an awesome volunteer experience and now an even better job! Some of my hobbies include being outdoors,
nail painting and playing softball.
Merchants Row Jr Club Coordinator
Erin is a hard working mother of two. She has been doing volunteer work with children since 2006 and started working as a volunteer with us May 2014. Erin also volunteers with her daughters Girls Scout Troop in Brandon, Vermont. She completed her high school education in Rutland Vermont at the age of 21. She enjoys working with children, spending time with family, computers, hiking, swimming, arts and crafts, and just having fun while getting her work done.
Barstow Unit Director / Part of Executive Team
Nate Bouffard is a grant writer and our unit director of the Barstow Boys and Girls Club site located at Barstow Memorial School in Chittenden, Vermont. Nate is also a member of the Executive Team of the Boys and Girls Club of Rutland County. He graduated from Castleton University with a double major in Social Work and Sociology, where he discovered the Rutland Boys and Girls Club as his early field placement. He is an active member of the community and serves on a local board in Rutland. In his spare time, he enjoys hiking, writing, watching stand-up comedy, and a hot delicious cup of coffee.
Barstow Program Coordinator
I am from Rockland County, NY. I currently live in Vermont, working full-time with the B&G Club, although I enjoy my job so much, it doesn't feel like work. In addition to work, I am finishing up with my degree in Social Construct. During my spare time, I like to workout and watch sports. I am a young professional, excited to explore new opportunities and chances to succeed in life and work.
Barstow Program Coordinator
Miranda originally from New Hampshire moved to Vermont in 2012. she has a certificate in early childhood education and is currently finishing up her education at College of saint Joseph. She is a double major in child and family services and alcohol and substance abuse.
Barstow Program Coordinator
Chris is originally from Connecticut. She has a CDA credential in Early Education. She has worked for Headstart programs in Litchfield Connecticut as head teacher for 10 years and owned and operated her own preschool and childcare (Christine's Preschool and Childcare). After moving to Vermont she has worked in preschool programs in theMill River United District. She has been involved in starting iamd implementing high quality after school programming. Chris has four children and three grandchildren. She believes all children should have opportunities to develop in reach their full potential and that we as mentors have the responsibility to help them become strong, caring, active members of their community.
Fair Haven Unit Director / Part of Executive Team
John was born and raised in Worcester, MA. He worked in management for 25 years at Digital Equipment Corps. In the mid 70's he was transferred to Bedford NH where he became active in the community as President of the Bedford Soccer League, President of the West High School Music Booster Club, President of the Bedford Little League & a member of the Parks & Recreation Board of Directors. After moving to Vermont in 1996 John became involved as Commissioner of Soccer for Rutland City, President of the Greater Rutland Youth Soccer League and for 6 years ran the soccer program for the Rutland Recreation Dept. For several years, John and his wife, Dolores, owned & operated TOSS (The Other Sports Store) in Rutland specializing in soccer, lacrosse, field hockey & officials' sports gear. John is currently a Certified USSF, FIFA & VSOA soccer referee, which he has enjoyed for many years. John & Dolores have been blessed with 5 children, 10 grandchildren & 4 fur babies (cats).
Fair Haven Program Coordinator
Nikki is a proud mother of two as well as a blessed bonus mother of two more. Nikki and her fiance recently situated here in Fair Haven VT. Both previously from West Rutland VT.   Two out of the four attend the Fair Haven boys and Girls Club. She attends classes at CCV and will be finishing a degree in Human Services. Nikki previously attended classes at Stafford Tech where she obtained her LNA. She has since switched gears following her heart working with children once again. She  stems from years of experience with youth, from volunteering at Instructors of handicapped where she taught swimming, to working with kids with other various needs at summer camps all over CT. and most recently Camp Sunrise here in VT.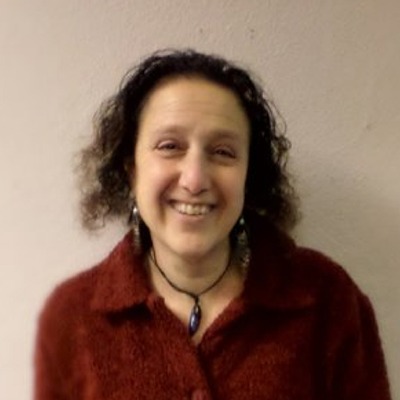 Fair Haven Program Coordinator
Hi! I joined the family at Rutland Boys and Girls Club in September 2016 as a co-director of the Teen Center. I was raised in Massachusetts and have been in Vermont since 1996. My focus and passion in life is the involvement of horses in the lives of humans as healers and teachers; offering us the necessity to live in the moment, be congruent with ourselves, learn endless life lessons such as observation, communication, empathy, patience, trust, love, focus, joy, creativity, the ability to center and ground. It is these essential life lessons that I offer to the Teens who choose to spend time with us in the Teen Center. I strongly feel that we need to "teach to the individual". As such, my involvement with youth, whether in the school system (where I was a substitute teacher for 15 years for all ages and all subjects), at my Farm, Jovita Farm in Poultney, or at the Boys and Girls Club Teen Center, offers individuals the chance to be their true self; with no judgement. I hope I can help offer youth a safe, warm, loving "place to be", while also holding the youth accountable for their actions and instilling a strong sense of self- worth, self- respect and the knowledge that to be unique is a wonderful thing!