Executive Director
Nrice@rutlandbgclub.org
Nicole is a lifelong resident of Rutland County, Vermont. She is a graduate of Castleton University with a B.A in Developmental Psychology. She also has a graduate certificate from UMass Amherst with a concentration in Applied Behavior Analysist. 
Nicole has 15 years of experience working with youth and supporting staff in Rutland County. Her prior experience includes school based mental health supervisor, special education teacher and grant coordinator. When not at work Nicole enjoys her time volunteering in her community, watching her two young children play sports and making many memories with her family and friends. 
She believes strongly in empowering both staff and youth to reach their greatest potential. She is passionate about the need for high quality, engaging afterschool activities for all children and is excited to continuously work on this with the Boys and Girls Club of Rutland County. 
Director Of Operations
Mhines@rutlandbgclub.org
Malik is from South Burlington, Vermont. He is a Graduate of Castleton University with a B.S. in Physical Education with a concentration in Health and Physical Activity Promotion. He now lives in Rutland with his two dogs Max & Ruby.
Malik has been working with a boys and girls club organization for the past 6 years. He loves working with kids and helping those who need us most, to reach their full potential and be successful. Malik loves the outdoors and playing sports as well as blasting music, he believes that's when kids show their true selves.
Director Of Finance
Ihudson@rutlandbgclub.org
Iris is from South Royalton, Vermont. She attended Castleton University. She has worked with the Boys and Girls Club for 3 years as a program staff. 
Iris loves making the kids feel welcomed and making a positive impact in the kids' lives. Iris loves spending her free time outside skiing, hiking, and playing with her dog Snooki.
Unit Director, Rutland City
Ehudson@rutlandbgclub.org
Emma Hudson is the Unit Director at the Rutland site. She graduated from Castleton University with a Bachelor's in Elementary Education and Special Education. She now lives in Bomoseen, Vermont. 
Emma loves building positive, supportive relationships in order to help the children flourish into their most authentic self. 
Zach Belden 
Unit Director,  Rutland Town


Zbelden@rutlandbgclub.org
Zach
ary Belden is the Unit Director at the Rutland Town site. He is a soon to be graduate from Vermont State University with a bachelor's degree in Sociology. He now lives in Fair Haven, Vermont.
Zachary loves to use positive reinforcement to create a happy and healthy learning environment for kids. He also enjoys the outdoors and going on road trips.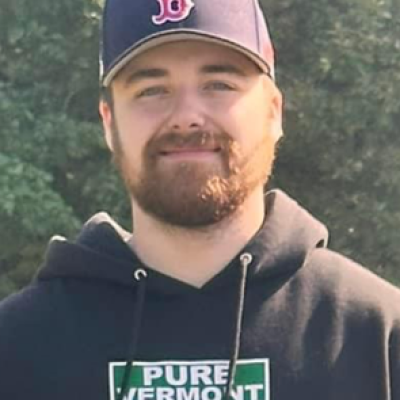 Unit Director,  Castleton
Jlynch@rutlandbgclub.org
Jameson is the Unit Director for the Castleton Elementary School. Jameson is from West Rutland, Vermont and still lives there with their two cats and leopard gecko. Some of their hobbies are playing tennis, reading, origrami, and cooking good food.
           Jameson is working towards a Bachelor degree in History with two minors in American sign language and theater. They worked for summer camps with all age groups of children for three summers in a row before joining us. They enjoy teaching children new and exciting skills, sharing their knowledge, and inspiring others to pursue what they are passionate about.
Area Director, Fair Haven Grade school & Benson Village school
Ewhitaker@rutlandbgclub.org
Emily is from Fair Haven, Vermont. She is a soon to be graduate of SUNY Adirondack with a degree in Liberal Arts with a concentration in Psychology. She is now building her home in Whitehall, New York with her husband and 3 daughters.
          Emily has been teaching and caring for children for 24 years. Her experience ranges from a daycare owner, working within licensed daycare programs, and assisting students with significant needs with the public school system. She enjoys working with children and developing a program that meets the needs and passions of its members. Emily loves art and being creative, baking, gardening, and being outdoors.
Project Director/Unit Director, Castleton/Orwell
Larruda@rutlandbgclub.org
Lauren Arruda is the Project Director of our 21 Century sites at Orwell Village School & Castleton Elementary school & our unit Director at our Orwell Location. 
She graduated in 2020 with a bachelor's degree in English, with a special concentration in Writing, Rhetoric and Communication from the University of Massachusetts – Dartmouth. 
Her hobbies include spending time with her family, reading a good book, or playing video games with her friends online. 
Her time with the Boys and Girls Club has motivated her to become a positive influence on the youth of today. She says, "If I can help even just one child grow, then that's enough for me".