Executive Director
For the last 17 years David Woolpy has dedicated his professional life to the betterment of children with the Boys & Girls Club. His experience in youth development, however, did not begin with the Club. Even before receiving a B.A. from Earlham College in Richmond, Indiana, David started coaching his former high school diving team, a job he continued for over 20 seasons. Throughout his Club career, David has been instrumental in growing the Boys & Girls Club movement and improving the lives and futures of children. During his tenure, David's former organization went from two clubs, serving 150 members to five clubs, serving over 600 children and teens daily. His former Club and staff won numerous national Boys & Girls Club awards, and David received the prestigious National Professional of the Year Award in 2016 from the TPA, the Professional Association of Boys & Girls Club employees. In August, 2020, David took on the new role of Executive Director for the Boys & Girls Club of Rutland County, where he plans to see the Rutland Club thrive and prosper.In
Director of Operations
Courtney Santor is the Unit Director for Our Merchants Row Club. S
he holds an associate's 
degree in human service's management, and a bachelor's degree in human services with a concentration in family and children services.
She loves working with children and enjoys outdoor activities in the summer, especially hiking, swimming, field games, etc. Courtney is a
hard worker and is extremely dedicated to making the Boys and Girls Club of Rutland County a safe and positive place for the children in our
community. Courtney believes her purpose in life is to promote and support positive change, and to help Children / Families find hope. She
says, "Children are our future, So we must encourage and motivate them to be the best version of themselves."
Unit Director
I am from Rockland County, NY. I currently live in Vermont, working full-time with the B&G Club, although I enjoy my job so much, it doesn't feel like work. In addition to work, I am finishing up with my degree in Social Construct. During my spare time, I like to workout and watch sports. I am a young professional, excited to explore new opportunities and chances to succeed in life and work.
Program Coordinator
I'm Raynolds Awusi, I'm a Junior Business Major at Castleton University. I've played many sports over the years both in High school and college. I played Soccer and Lacrosse in High school and also Wrestled. I also played college soccer the past two years. I'm currently a Marine Officer Candidate. I enjoy communicating with and meeting new people, on top of helping people.
Assistant Unit Director
Cora was born in Springfield and raised in Westminster, Vermont. This native Vermonter has called Rutland home for the last 15 years and loves everything this area has to offer. From hiking and exploring, to farmer's markets and comedy shows, she enjoys giving back to and supporting our community. She is an active member of the Northwest Primary School Parent Teacher Collaborative and keeps their meeting minutes. She comes to us with a background in various healthcare settings and a love for culinary adventures. She is currently enrolled at CCV and a Human Service major with a concentration in Psychology.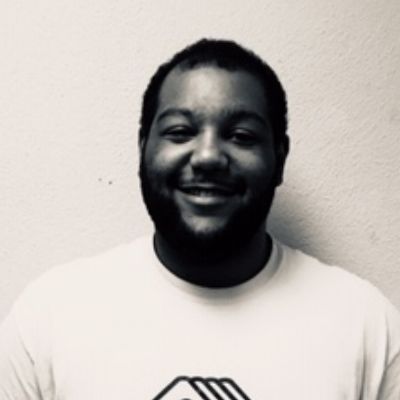 Unit Director
Malik was born and raised in south Burlington VT.
I'm Graduating with a bachelor's degree in physical education with a concentration in health and physical activity promotion in May 2020 @ Castleton University. In my spare time I like to be active like hiking or playing sports. I'm excited to bring my knowledge and experience from working at the boys and girls club in Burlington Vt to this club in Rutland County. Lastly, my favorite snack/meal is nachos.
Program Coordinator
Myliah was born in Middlebury VT but lived in a small town called Leicester her whole life. She is currently a student at Castleton University studying Health Psychology and plans on graduating in May of 2021. She is known to be a social butterfly and loves to be on the go. She looks forward to working with the kids and loves the energy and excitement that they bring. Also, she is a big dog lover!
 Program Coordinator
Ashton was born and raised in Rutland County, and attends Castleton University majoring in social work/sociology, on track to graduate in 2022. Ashton has helped with many summer camps and activities for kids, and loves to be involved in outdoor events and sports.