Director of Operations / Unit Director Merchants Row / Part of Executive Team
Courtney Santor is the Unit Director for Our Merchants Row Club. S
he holds an associate's 
degree in human service's management, and a bachelor's degree in human services with a concentration in family and children services.
She loves working with children and enjoys outdoor activities in the summer, especially hiking, swimming, field games, etc. Courtney is a
hard worker and is extremely dedicated to making the Boys and Girls Club of Rutland County a safe and positive place for the children in our
community. Courtney believes her purpose in life is to promote and support positive change, and to help Children / Families find hope. She
says, "Children are our future, So we must encourage and motivate them to be the best version of themselves."
Merchants Row Kitchen Coordinator
Cora was born in Springfield and raised in Westminster, Vermont. This native Vermonter has called Rutland home for the last 15 years and loves everything this area has to offer. From hiking and exploring, to farmer's markets and comedy shows, she enjoys giving back to and supporting our community. She is an active member of the Northwest Primary School Parent Teacher Collaborative and keeps their meeting minutes. She comes to us with a background in various healthcare settings and a love for culinary adventures. She is currently enrolled at CCV and a Human Service major with a concentration in Psychology.
 Program Coordinator Merchants Row
Myliah was born in Middlebury VT but lived in a small town called Leicester her whole life. She is currently a student at Castleton University studying Health Psychology and plans on graduating in May of 2021. She is known to be a social butterfly and loves to be on the go. She looks forward to working with the kids and loves the energy and excitement that they bring. Also, she is a big dog lover!
 Program Coordinator Merchants Row
Ashton was born and raised in Rutland County, and attends Castleton University majoring in social work/sociology, on track to graduate in 2022. Ashton has helped with many summer camps and activities for kids, and loves to be involved in outdoor events and sports.
 Program Coordinator Barstow
Natalie is originally from Long Island, New York and recently moved to Vermont looking for a change in lifestyle. After eight years working in an office setting, she came to Rutland County searching for more community-based work, and feels she has found that at the Boys and Girls Club. She has a Bachelor's Degree in Art History and English Literature, and is passionate about childhood literacy. She enjoys outdoor activities in all seasons and all types of arts and crafts. Her previous work with children includes jobs as a Page at a children's library where she assisted with children's programs and as a Camp Counselor for a summer camp. She also worked as a private tutor throughout her education and enjoys helping children succeed in school.
Unit Director for Barstow / Part of Executive Team
I am from Rockland County, NY. I currently live in Vermont, working full-time with the B&G Club, although I enjoy my job so much, it doesn't feel like work. In addition to work, I am finishing up with my degree in Social Construct. During my spare time, I like to workout and watch sports. I am a young professional, excited to explore new opportunities and chances to succeed in life and work.
Barstow Program Coordinator
Chris is originally from Connecticut. She has a CDA credential in Early Education. She has worked for Headstart programs in Litchfield Connecticut as head teacher for 10 years and owned and operated her own preschool and childcare (Christine's Preschool and Childcare). After moving to Vermont she has worked in preschool programs in theMill River United District. She has been involved in starting iamd implementing high quality after school programming. Chris has four children and three grandchildren. She believes all children should have opportunities to develop in reach their full potential and that we as mentors have the responsibility to help them become strong, caring, active members of their community.
Unit Director Fair Haven / Part of Executive Team
Malik was born and raised in south Burlington VT.
I'm Graduating with a bachelor's degree in physical education with a concentration in health and physical activity promotion in May 2020 @ Castleton University. In my spare time I like to be active like hiking or playing sports. I'm excited to bring my knowledge and experience from working at the boys and girls club in Burlington Vt to this club in Rutland County. Lastly, my favorite snack/meal is nachos.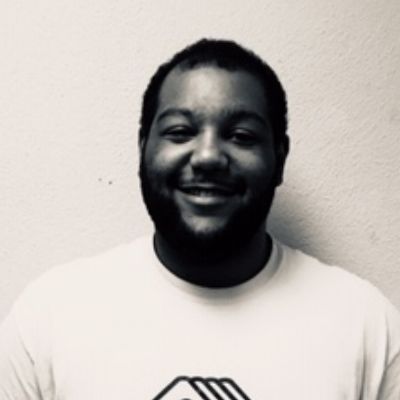 Program Coordinator Fair Haven
I'm Raynolds Awusi, I'm a Junior Business Major at Castleton University. I've played many sports over the years both in High school and college. I played Soccer and Lacrosse in High school and also Wrestled. I also played college soccer the past two years. I'm currently a Marine Officer Candidate. I enjoy communicating with and meeting new people, on top of helping people.
Program Coordinator Fair Haven
Hashim is from Burlington, Vermont. He is currently a student at Castleton University, he enjoys watching sports such as soccer and basketball. He is very excited to be working with children so he can expand his knowledge with kids.
Program Coordinator Fair Haven
Fidele is currently attending Castleton University, plans on graduating in May of 2021 with a bachelor degree in Business Administration. He enjoys helping and working with communities, promoting a healthy safe zone for children and families from all different cultural backgrounds. Fidele believes the goal of uniting people is an act of creating a welcoming community starting with building a positive perspective on cultural diversity point of view.
Part of Executive Team
John was born and raised in Worcester, MA. He worked in management for 25 years at Digital Equipment Corps. In the mid 70's he was transferred to Bedford NH where he became active in the community as President of the Bedford Soccer League, President of the West High School Music Booster Club, President of the Bedford Little League & a member of the Parks & Recreation Board of Directors. After moving to Vermont in 1996 John became involved as Commissioner of Soccer for Rutland City, President of the Greater Rutland Youth Soccer League and for 6 years ran the soccer program for the Rutland Recreation Dept. For several years, John and his wife, Dolores, owned & operated TOSS (The Other Sports Store) in Rutland specializing in soccer, lacrosse, field hockey & officials' sports gear. John is currently a Certified USSF, FIFA & VSOA soccer referee, which he has enjoyed for many years. John & Dolores have been blessed with 5 children, 10 grandchildren & 4 fur babies (cats).