YOur support makes a difference
With the generous support of donors like you, Boys & Girls Clubs of Rutland County helps kids reach their full potential.
Give Today and Make a Difference For Many Tomorrows
One day in the life of a child can make a huge impact on his or her future.
One caring adult can create an unbreakable bond with a vulnerable child that will last him or her a lifetime.
One Boys & Girls Club can offer hope to a neighborhood. 
One gift from you can open the door to a brighter tomorrow for more of our children.
Together, we can ensure that great futures start here.
As a 501(c)(3), Boys & Girls Clubs of Rutland County has tax exempt status.
Donations made to Boys & Girls Clubs of Rutland County are tax-deductible to the extent allowed by the law.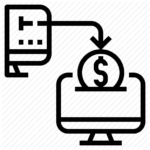 GIVE ONLINE
Give securely online using your bank account or credit/debit card.

MAIL YOUR GIFT
Print the form and send in a check or
money order.
PLANNED GIVING
Learn about the options and benefits of planned giving to our club.
How your gift is spent
Your donation supports access to safe places, character and leadership development, and academic success for all of our members in Rutland County. Whether Club members need homework help, a consistent source of encouragement or a place to learn and grow, they'll find it at one of our Clubs.
Who your gift helps
Our members represent all genders and a range of ages. The majority qualify for free or reduced lunch. All are deserving of a safe place to learn and play.